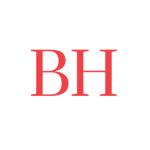 Brand Harvest
branding companies, brand consulting, brand consultancy, branding
Brandharvest is a professional brand consulting company in Mumbai, India. We are creative branding companies in India providing complete branding consultancy.
+91 9323174028

Website

604, 55 Corporate Avenue, Saki Vihar Road, Andheri (E), Mumbai - 400072. India., Mumbai, 400072, Maharashtra, IN
About
We are a strategic brand consulting and brand design company in Mumbai. With close to 100 projects completed in the area of brand consulting; including corporate identity design, brand positioning, brand re-positioning, visual identity design, print and digital design, we have proven credentials and rich experience.
Error, Query failed1 : Unknown column 'ss_july' in 'field list'